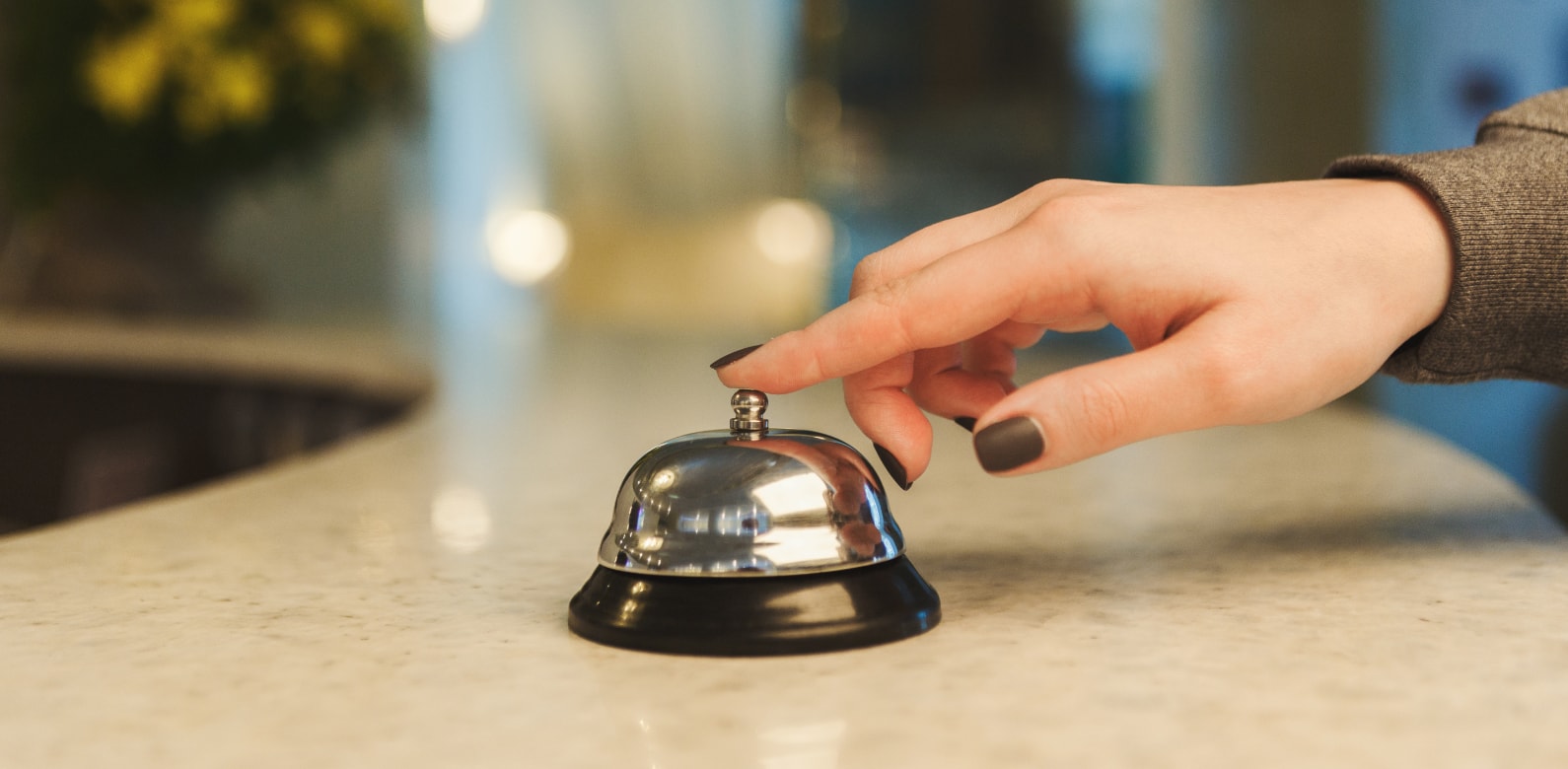 What is HOTEO?
HOTEO is a software suite for hotels and includes HOTEO Operations for organizing hotel operations and analyzing data and HOTEO Concierge for enhancing the guest experience and increasing revenue.
HOTEO Operations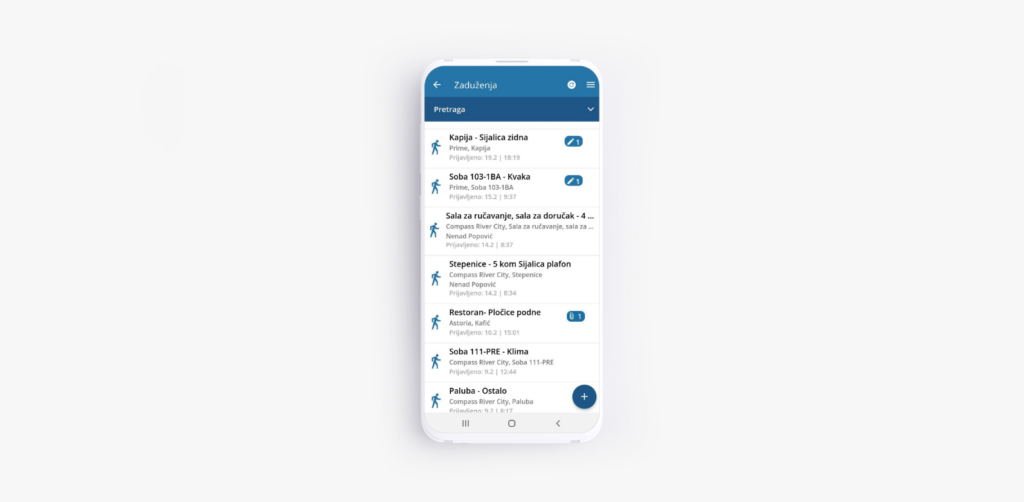 Many hotels, no matter how big or small, are facing the same issue in collecting, analyzing, and tracking vital data in order to keep and increase their quality of service.
As a Manager, you often need to supervise complicated, but necessary tasks that are resulting in incomplete data which causes unpredictable and serious incidents.
Since there is a significant delay between these incidents and proper solutions, you need a way to organize that data in order to react fast. Often, if not almost every time, that solution is ad-hoc and not incorporated into in-house procedures. There are obstacles in fast and accurate spotting and resolving problems such as lack of quality software which can help that a good solution, once applied, can become a standard procedure inside the hotel.
After this, you will need a way to measure the efficiencies of newly developed procedures. The solution you need is a measuring tool that will provide you with precise numbers that are representing quality of all services inside your hotel.
We are offering the easiest way to gather and analyze all of your important data in a single spot which will ensure that the quality of your business is and stays the best in the class.
The application will help all your requirements for keeping and increasing the quality level of your services at any time and place. In this way, you will shorten the time needed to perform extensive research and apply changes in a matter of minutes. Also, keep track of all improvements and changes with a few easy clicks and be alerted if the quality of your services is going down.
We are offering you an adaptable solution which can be standardized to your own needs without changing your current hotel management system.
Who in Hotels use HOTEO Operations?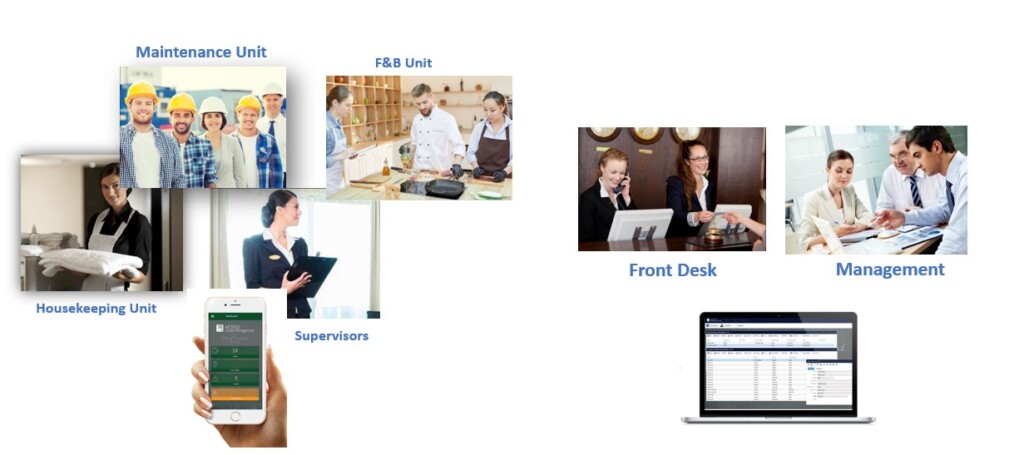 Benefits for Housekeeping and Maintenance Unit
Will know what, when, where, and how tasks should be done
Will solve the common problems managing laundry service, mini bar
Will be able to communicate internally
Will be able to report incidents
Will be able to automatically keep track of mini bar, laundry, lost & found and other housekeeping and maintenance issues.
Benefits for Supervisors
Will know what, when, where, and how tasks should be inspected
Will have checklists and procedures for all inspections
Will be able to report incidents
Benefits for Managers
Can track issues and tasks statuses
Can analyze data collected by HOTEO from employees and supervisors
Can define desirable quality levels
Can define alarms and warnings
Invest in service quality today by using the HOTEO Operations Quality Insurance module
By using QM the Management department can create custom tasks according to hotel organization and other specific needs. Once done, tasks can be assigned to the QA team individually by a simple drag-and-drop user interface. Versatility goes even beyond and you have the possibility to receive photos, videos, or special comments from the mobile devices of the QA team.
Also, QPS can allow tracking and monitoring of the activities of the staff as it provides complete access to time logs, reports, and service requests.
We provide numerous ready-to-use checklist templates, but depending on your needs, you can easily customize them with an intuitive drag-and-drop interface.
QPS won't limit the way or complexity of inspections you do: From everyday pool temperature and chlorine check-ups to comprehensive in-house HACCP, ISO 9001, 14001 audits. After making customized inspection tasks, you can conduct any audit, anytime, quickly, economically, and accurately.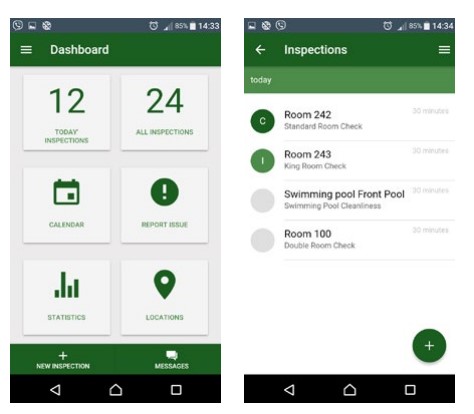 The list of inspections is quite long but not limited to:
•Housekeeping / laundry and linen Inspections;
•Front Office / Concierge Inspections;
•Quality Assurance Inspections;
•Maintenance Inspections;
•Property and Amenities Inspections;
•Safety / Fire safety / Regulatory Inspections;
•Food and Beverage Safety Inspections;
•Pool / Hot Tub / SPA Inspections;
•Sports / Gym / Beach Inspections;
•Contractor / Suppliers Inspections;
•Vehicles Inspections;
•Guests Services Inspections;
•Custodial / Landscape Inspections;
•Brand Audits;
•ADA / OSHA / HACCP / ISO 9001 – 14001
Compliance Inspections and Audits;
Inspectors go through the check-up list and give answers to provided questions. Answers can vary from simple "yes-no" answers, ratings, and lists with predefined answers, to more complex comments and even assigned photographs, voice, and video.
Once data is received and collected, QM is going to sort them and perform analysis which will be shown at your request. Reports made this way will give you a detailed view and provide unique insights.
These reports can include, but are not limited to:
• Incident Report
• Quality Report
• Service Report
• Sales Op Report
• Injury Report
• Premises Audit and Assessment Reports
• Staff Training and Monitoring Reports
• Safe Method Completion Reports
•Quality and Food Safety Assessment Reports
HOTEO Concierge
HOTEO Concierge will increase the guest service experience and revenue.
Numerous inconveniences can occur at the overcrowded front desks, such as long queues, lack of information, reception too busy to answer the phone, hard to find extras, not up to date promo materials…
Additionally, hotel management has a higher demand for up-sells, but it can't be done effectively from busy reception.
Guests are more responsive to Up-sells when information is available a click away, shopping at their own pace and using the comfort of their room and their own mobile device.
Occasionally, guests are not familiar with all hotel amenities and don't use them as they would, which leads to low up-sells. Insufficient, not clearly visible, or a promo material that is too mild very often doesn't provide enough details on promotions or hotel amenities.
The application is formed as a solution for speeding up communication between guests and the front desk, tracking orders and up-sells, skipping the language barrier, and lowering the costs of in-house promo material production.
Using mobile devices, guests will be able to buy extras and have restaurant menus, prices, and offers always available and up to date.
The hotel is able to track habits and how guests use applications, what areas are most interesting, enhance weak points, lessen bottlenecks in sales, and with noticeable calls to action encourage more spending.
By providing extra information on local attractions and destinations, guests can order transfers, excursions, and tickets to attractions in the Hotel, making you even more profit. The application encourages guests to give feedback more often and on the spot. This way you will get information on how guests are feeling about services while still in the Hotel, and be able to improve guest satisfaction immediately and serve even the most demanding guests. Make your guests return by inspiring them to have the application installed on their mobile devices after the stay. Send tailored greetings with special offers to celebrate their great day ahead, send event invitation, and current rates, and encourage guests to book directly. HOTEO Concierge will significantly reduce the gap in language barriers. The App is installed in the preferred language to stimulate and clarify communication in hotel operations and offers. Communicate with guests individually or by sending mass messages. Guests will be notified with an alarm and a message will appear on guests' devices, even if the application is turned off.
Application is fully customizable and you can choose which services, sections and items to create and include regarding content available in your hotel
On a dedicated screen, an individual guest inquiry will appear. Instead of time-consuming voice communication needed to dispatch, with a few clicks it will be forwarded to the associated department and progress tracked.
Time-consuming phone orders deduct time receptionists need to focus on guests in person. HOTEO Concierge will shorten or completely substitute voice communication and automate, facilitate and stimulate guests to order via mobile application and spend more.
Offered services can be turned on and off in case they are not available at the moment.
Attract guests to all amenities and services offered by the hotel.
React in real time, create and deliver relevant in-house promotions, instead of spending an exorbitant amount of resources on
printed information that will be outdated soon.
Include detailed descriptions of the Hotel premises, so guest can easily find and use them.
Identify guest satisfaction and provide appropriate follow-ups for each guest.
Connect with loyal guests, give them recognition, and offer better rates by encouraging them to book directly.
Be able to real-time alert individuals or groups of guests on events, the status of the inquiry, or disruptions that may affect their stay.
Easily manage all services and keep track of guest satisfaction.
While still fresh, encourage guests to give reviews.
Application offers fluid and authentic Hotel experience, accelerating guest's decision to book.
HOTEO Concierge is made as a stand-alone, platform-independent, and hardware non-demanding mobile device application. After installation, even if not a guest, the user can browse and feel the amenities the Hotel offers. In this case, the user is limited to browsing the information about amenities, Hotel offers, and surroundings. There is a strong invitation to book directly through the application. Once the user becomes a Hotel Guest full access to all sections and items will be allowed.
Encourage guests to fill out surveys or make reviews with easy and straightforward forms. Reward them for taking part in the survey with a special gift: a fruit basket, bottle of wine, free meal…